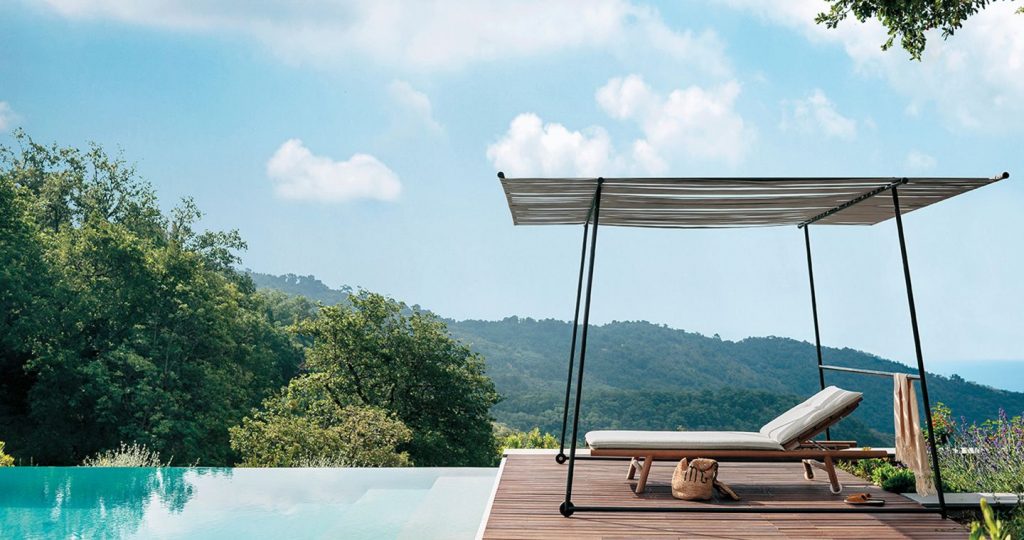 OMBRINA is a self-supporting sunshade of Mediterranean inspiration, which effortlessly combines a taste for craftsmanship and an industrial manufacturing capacity. Hence, OMBRINA incorporates Sciortino's artistry in shaping metal rod, combined with the high quality outdoor materials and attention to detail typical of RODA.
It's a sunshade with a slender tubular structure of smoke or milk coloured metal whose cover consists of grey polyester 90mm belts, which allow the sun to filter and create a relax-zone.
The parasol is fitted with wheels so that it may be easily repositioned, whenever necessary.
OMBRINA can also be provided with loose fluctuating curtains, grey or white, for a greater privacy. Length 284/265cm (top) - 112" / 104"2/4
Width 220/303cm (top) - 86"3/4 / 119"4/8
Height 203cm - 80"
Downloads
Product Sheet PDF
Rod_OMBRINA-001-gazebo.pdf
Product DWG Files
Rod_OMBRINA-001-gazebo.dwg
Product 3DS Files
Rod_OMBRINA-001-gazebo.3ds
To access file downloads please register or log in to your account by
clicking here
Inquire