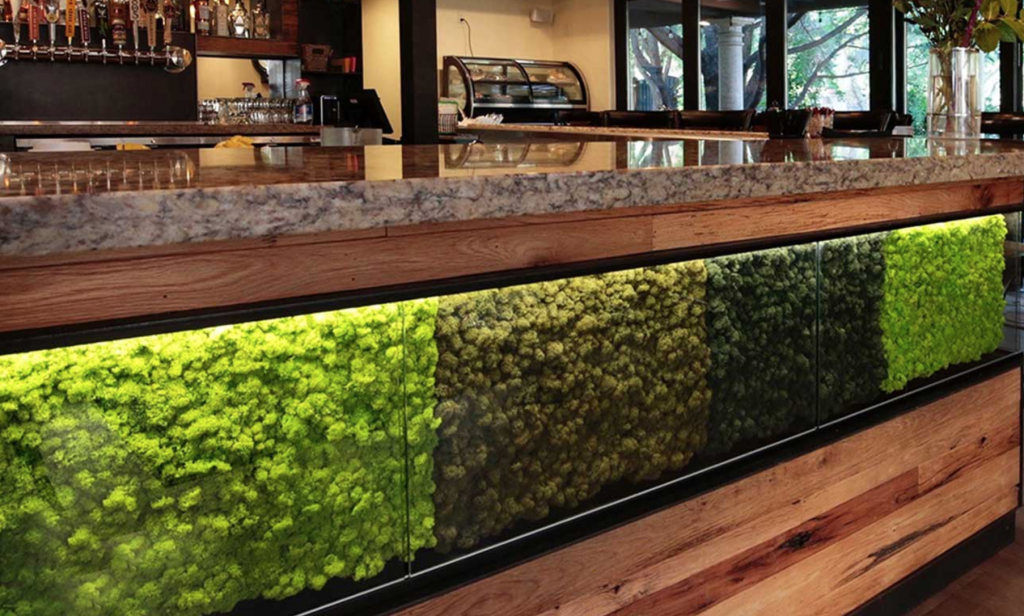 Bring the feel of forest into your interior designs
with the new Flex Element concept that gives
you numerous possibilities to create unique
interior designs with a soft connection to nature.
Inspired by the forest, our concept includes
five different textures which can be combined to
create beautiful, natural looking surfaces. Find
forest inspiration for your next design project
though Flex Concept, available in 16 vivid colors!
Just as the forest terrain itself is a place of
varying surfaces, so too the Flex Element
accommodates for versatile uses. With bendable
felt as its base layer material, it can be installed
in various ways, even onto curved surfaces.
Flex Elements can be delivered in different
sizes, either in large one-piece or as multiple
panels. All the desgns are made individually, with
careful attention to optimal installing and delivery
methods to ensure the best outcome.
Please note that all moss products are
intended for indoor use only.
Downloads
Product Sheet PDF
Lab_M_Flex.pdf
To access file downloads please register or log in to your account by
clicking here
Inquire